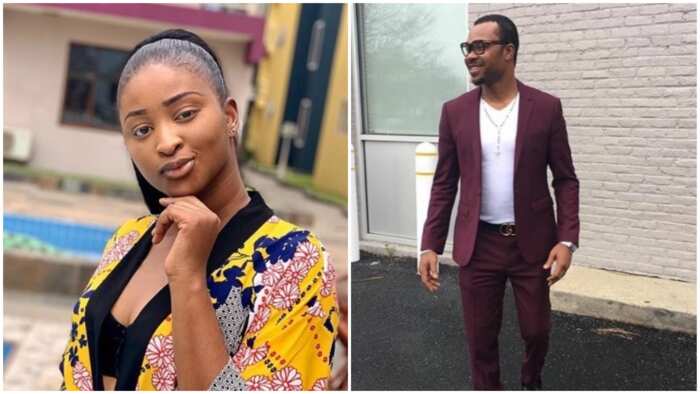 In Nigeria, bad habits especially nudity are frowned against. So when Etinosa stripped naked completely in MC Galaxy's Livestream on instagram, she faced backlash from all angles.
Well, it didn't stop her from pushing on onto getting an endorsement deal and clearly Nigerian comedian King Bright isn't clearly happy about it.
He said that the actress had just stripped naked on social media and now a brand has signed her.
"What are we teaching young children?" he said in the video.
In his opinion, the world is glorifying morally bad things by signing her.
Captioned in the video, he wrote;
"Why do good decent well behaved women always come last and dont get appreciated? Well #etinosa stripped naked on a live video and she got an endorsement a month after?hmmmm🤔🤔
"So what are we teaching the young girls today? Are we promoting/encouraging Indecency now or what? This is a true case of sex sells.
"Nothing good trend or go viral anymore. Sad but true that good things don't make wave but bad things trend forever. Etinosa I hail o.