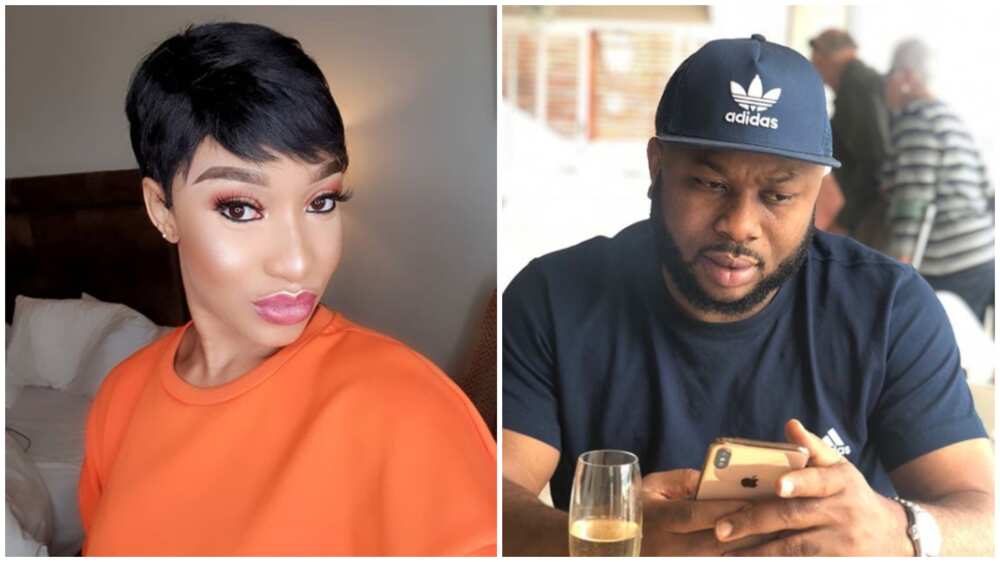 Tonto Dikeh
vs Churchill has been a battle raging on for months now. Sadly, there seem not be a light at the end of the tunnel.
Once again,
Tonto Dikeh
has thrown jibes at her ex husband. This time, in a video posted on her youtube channel,
KING TONTO DIKEH
, she revealed that Churchill was into fraud and rituals.
According to her, she found out when she caught him in the middle of red candles with a red cloth tied to his waist with a laptop in his lap. She said:
"Yes! My son's father is a fraud. He does Yahoo. How I know? Because I caught him in the middle of a red candle with laptop in his lap, with a red pant on, red cloth tied around his waist."