Our feature article on #MyGbeduSpotlight is about the Nigerian music industry. The Nigerian Music industry is an industry filled with so many variables, challenges, vices, reactions, stories, news and the likes; Some good, some bad and some ugly.
In this article, we will explore them all. First as an expository exercise to shine more light on the prevailing status of the Nigerian music industry. This will enable the general public see behind the scene of realities of our music industry.
Secondly, this article will also serve as a clarion call to all the players of the Nigerian music industry for help. Obviously, we know we cannot totally get rid of some of the things discussed below, but we can surely make a difference.
With that being said, let's go into the meat of this article. I'm pretty sure you are eager to know what is the good, the bad and the ugly of the Nigerian music industry. Well, here they are, enjoy, learn and please leave a comment to share your own views.
THE NIGERIAN MUSIC INDUSTRY: THE GOOD
There are quite a lot of good things about the music industry lately and we will talking about them in point.
1) EMPLOYMENT OPPORTUNITIES
Unemployment is a peculiar problem in Nigeria and quite frankly the youths are the ones bearing the consequences. Alternatives needed to come for the teeming youths to come out of employment and one way was through music.
Through music a lot of young ones have been gainfully employed. Producers are steadily benefiting from the growth of the music industry. Producing songs for a lot of people have seen producers have daily means of lively hood. Video directors, Instrumentalists, show promoters amidst others have been able to have a hustle through the music industry.
The Nigerian music industry has also helped in creating a stable economic boost for the participants. The Musician sings a song, the show promoter invites the musician to perform in a show, the guest come to the show to see the musician sings, the guest buys drinks from vendors, the vendors settles the show promoter and everyone goes home happy.
2) POVERTY ALLEVIATION

We all know of some success stories which is credited to the Nigerian music industry. Stars such as 2baba, Harrysong, Victor AD, Timaya etc have all shared their experiences with poverty and how they made it through the aid of music. Now if we go further, we will recall that in Port Harcourt prior to fame, Timaya was only a plantain seller trying to make ends meet. Pantoranking was a seller of rat poison.
Erigga was a wretch who engaged in crime to get money; no wonder he was sentenced to 4 years imprisonment. Well, Glory to God all these artistes are doing really well. Timaya right now stays in a very beautiful house in Lekki  which he built by himself and worth Millions of Naira. Erigga is a father of one and no longer engages in crime. He is now a house owner in Lekki and drive luxurious vehicles worth millions of Naira. Should we talk about Pato, we know how wealthy he is now. There are very many more success story which will be too much for us to talk about.
3) LIFE EXPOSURE

The Nigerian music industry has offered exposure to a lot of people. It has aided a bunch to meeting important personalities. Just recently Teni met Dangote during a performance on his birthday. Korede Bello seems to have a personal relationship with the Emir of Kano, HRM Sanusi Lamido Sanusi and this relationship was attained through music.
Recently Victor AD had his first international trip to Dubai. He sang to a group of cheering fans. This is a good exposure for Victor AD and he could only attain this through music.
4) BRAND AMBASSADORIAL ROLES

The Nigerian music industry have helped place a lot of young people in ambassadorial roles that they may not have attained normally. Korode Bello, Rugged Man and Small Doctor are Police Ambassadors; they have been able to lecture people on the right policing. Ruggedman in numerous times have come to the aid of some Nigerian's in the current menace of Police Brutality ravaging the country.
Wizkid is a brand ambassador for Pepsi, a brand recognized in all countries. He is also an ambassador for Nike, they even had to make a jersey for him. These deals has brought him recognition across the globe. He has been able to meet stars across the globe including Neymar. Teni and Phyno recently became brand ambassadors for TomToM. That's quite an extra bucks for them.
These ambassadorial deals help place artistes in better light and also the Nigerian music industry on the world map.
5)A FERTILE SOIL FOR INVESTMENT
As at 2017, Nigeria has a population of 190 million people which i think is up to 200 Million now. What this mean is aside infants, Nigeria has hundreds of million people listening and paying for songs. In Nigeria, no matter the type of songs you make, there is always an audience for u. Adekunle Gold sings alternative music, Johnny drill sings country and folk music and Blaq Bones is a rapper.
Despite their different sounds, they still sell out shows to their respective audience. No wonder Sony music has tried to strike deals with top stars like Davido, Wizkid and Tekno. They saw the potentials in the Nigeria music industry and decided to cast their net here. Now, many foreign acts are trying to break into the African market and the first point of call is the Nigerian market.
The Nigerian music industry is so profitable that in a space of 3 years an artist is capable of making so much wealth to the stage of opening his or her label.
As an intending investor, you are assured that the Nigerian music industry is one you can reliable throw your money on. Dr Dolor did it with Teni, G-Worldwide did it with Kizz Daniel, Eric Many did it Runtown, Don Jazzy did it Reekado Banks . All of these investors have success stories and they have reasons to smile.
The Nigerian Music Industry: THE BAD
Good things equally have their bad side; same as the Nigerian music industry. Some are
1) EXTORTION OF UPCOMING ACTS
Honestly i wanted to be a musician, i still want to though but as an upcoming act i faced quite a lot extortion from OAPs, Producers, DJs and bloggers. This is a peculiar experience to a lot of upcoming acts. A lot of upcoming acts have continuously cried online about the exorbitant charges they get from OAPs and DJs just to play their songs. In worst cases, their songs aren't even played, despite them paying huge amount for it.
2) BEATS OVER LYRICS
Nigerian music industry has gone so bad that songs with just nice beats, have been prioritized over songs with meaningful lyrics. This bad trait has seen foul songs such as Iranu Abasha by Lil Kesh get more audience over strong powerful songs like There Is A God by Adekunle Gold. This has made most artistes dump their original craft just to gain recognition because no recognition, no money.
3) CRAPPY LYRICS
In a chain reaction to the above point, Nigeria musicians now sing crappy lyrics with good beat just to sell. Sometimes the lyrics are so bad that even have negative message to the people. Take for instance, Logo Benz by Olamide and LilKesh, the song openly promoted 'Yahoo' and money rituals.
This isn't how it was supposed to be. Songs are supposed to have good lyrics which promotes core life values.
4) NOISE OVER TALENT
It is very hurtful to know that the Nigerian music industry rates noise makers over talented individuals. Somehow, Zlatan Ibile has more rating than Johnny Drill. Without too many words, we know who has the talent as a musician.
This isn't the only example, we know quite a lot more. It is heart breaking that artists such as Iyanya is finding it difficult to break grounds now, where as Naira Marley is making waves. It was quite sad seeing a superb artist like Waje in tears, threatening to quit music. A singer like waje in the contemporary world, would be a top star like Beyonce. That's the Nigerian Music industry for you. Very sad.
5) FAKE LIFESTYLE
The Nigerian music scene, is filled with fake lifestyles. The make belief culture has plundered a lot of people into depression. Artistes now take huge bank loans just to buy luxurious cars and expensive trips just to feel among. They end up being in debt which they have to pay in years. Most times these artistes in a bid to fake being rich result to engaging in illicit trades such as yahoo, prostitution, drug trafficking and credit card frauds.
If only they were contented it would make better sense.
6) MONOTONOUS TRENDS
The Nigerian music industry has a bad habit of following trends like headless chickens without directions. Only a few artistes tend to do away from the trends and with all honesty, the few who try it barely survive.
From the kukure trend, to the azonto trend, to the shoki trend, to the shaku shaku trend and now the zanku trend; Nigerian artiste are known to be quite lazy. They simply wait for the next available trend and jump on it to stay relevant. This has given rise to zero creativity and laziness.
7) ZERO CREATIVITY

In a bid to stay relevant many artistes jumps on trending beats and sounds. This has seen them lose their original crafts, leaving the industry with zero creativity. Right now there are only a handful of artistes who can be said to be creative with their own authentic sounds. Ever since Asa left, we haven't quite gotten any creativity since then. The likes of Adekunle Gold, Simi and Johnny Drill could be termed creative but a drop of water in the ocean won't make a difference.
This bad habit of jumping on trends have seen the Nigerian Music industry lose its creativity. All they wait for is for an amazing song to be dropped and they jump on it and make covers. They hardly ever create something worth jumping on. When Adele dropped her smashing single HELLO, Nigerian artistes in their usual fashion started making multiple covers from it. Even top artistes like Omawumi and Praiz where no exception.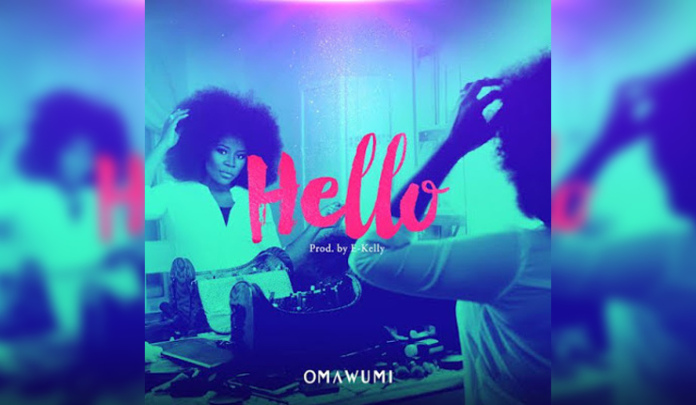 8) PROMOTION OF IMMORALITY

Nigerian music industry has gone so bad, that they now sell things that devalue our morals. It sells sex, weed and drugs, disloyalty, cyber fraud and other social vices capable of causing a menace in the society. These artistes where supposed to be role models teaching children and youth the right way. But what happens when a child tunes on to sound city and sees an half naked girl dancing to a Wizkid song? Or tunes to HipTv and sees a guy openly smoking weed? It only means that child would carry out such act when he has the chance.
Quite frankly this is sad.
The NIGERIAN MUSIC INDUSTRY: THE UGLY 
The Nigerian music industry may look beautiful outside but when you look deeply, you find dirty and ugly traits. These traits include;
1) GAYS AND LESBIANISM

When i was pursuing music as a career, I got in contact with a host of gay guys who would help me only if i slept with them. I rejected their offers and they left me hanging and instead turned to chasing money first. I am not the only one with such experiences, there are quite a lot more. The Nigerian music industry is polluted with gays and lesbians willing to take advantage of any situation. Even some top stars engage in such filthy traits for personal satisfaction or career progression.
2) CULTISM
Cultism was seen as a thing for poor people, mostly undergraduates. So on finding out that the Nigerian music industry is ruled by cult leaders, it was very disheartening. These artistes openly flaunt their various cult in shows, music videos and pictures. In worse case scenarios, when a new act is signed to a label, the artistes is blended into the cult group the label boss belongs to. Some people even say that without involving in cultism, you won't make it in the Nigerian music industry.
3) PROSTITUTION
Prostitution is a face of the Nigerian music industry. No surprises, sex sells. Our ladies in a bid to "blow" sleep with a lot of top music executives for money and career growth. Just recently, Victoria Kimani accused Tiwa Savage of being a prostitute. We don't know if that is true or not, but we know for sure, that there is a menace of prostitution in the music industry
4) PROMOTION OF CYBER FRAUD (YAHOO, YAHOO)
Cyber Fraud (yahoo) is supposed to be condemned by top artistes but instead it is promoted by them. Zlatan  Ibile, Olamide, Naira Marley, 9ice, M.I, Davido, Olu maintain, Lilkesh, Erigga amidst others on different occasions promoted Yahoo, Yahoo. Olamide With his Yahoo Boy No Laptop trademark, 9ice with his LIVING THING song and a host of others have promoted Yahoo, Yahoo.
Well, it will be difficult faulting these artistes because in truth, money gotten through cyber fraud has made the industry much more bigger than it was. It has sustained the industry and even putting it on the global map
This isn't supposed to be so, the Nigerian Music industry is supposed to be an industry against crime and illegality and this is truly an ugly trait.
CONCLUSION
The Nigerian music industry is a very big industry and hence it is filled with a lot of traits; The good, the bad and the ugly. However, it would make more sense if these artistes engage in things worthy enough of emulation.
As  role models, they are supposed to sharpen the industry such that their fans pick up meaningful things. It would be much nicer if their lyrics had value and passes good message. We want our artistes to win the Grammy and for that to happen, they need to get better.